Hugh F Shaw & Co are members of the Tenancy Dispute Scheme (TDS).
The Tenancy Deposit Scheme (TDS) is a government approved tenancy deposit protection scheme in England and Wales operated by The Dispute Service Ltd. The Housing Act 2004 requires landlords and letting agents to protect deposits on assured shorthold tenancies in a scheme such as the TDS or similar. They provide insurance backed tenancy deposit protection with free impartial dispute resolution for when disagreements arise over how the money should be divided at the end of a tenancy.


For more information tenants should follow this link
www.tenancydepositscheme.com/tenants-FAQs.html.
To view or download the 'What is the Tenancy Dispute Scheme' booklet please click the link below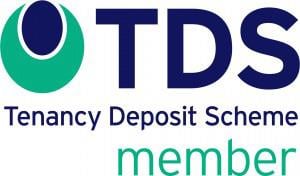 UK GOVERNMENT ANNOUCEMENT 01.06.19

From the 1st June 2019 the security deposit (covering damage or defaults on the part of the tenant during the tenancy) was reduced from six weeks rent to five weeks rent for AST tenancies in the name of an individual(s). However where the rent exceeds £50,000 per annum or the tenancy is a corporate/company the security deposit will remain as six weeks rent.