Landlords earning rental income will need to complete a self-assessment tax return.
HMRC use self-assessment tax returns to collect Income Tax from people who receive income from sources other than their salary, e.g. income from rent. Therefore, landlords pay the tax due on rental income by completing a self-assessment tax return every tax year, which runs from 6th April - 5th April. HMRC then use these figures to determine how much tax you need to pay. You must keep the receipts from any work you've had done on your property when you complete a tax return.
As part of our letting and rent collection service, copies of rental statements will be sent to your nominated firm of accountants for the purpose of submitting your Annual Return to HMRC.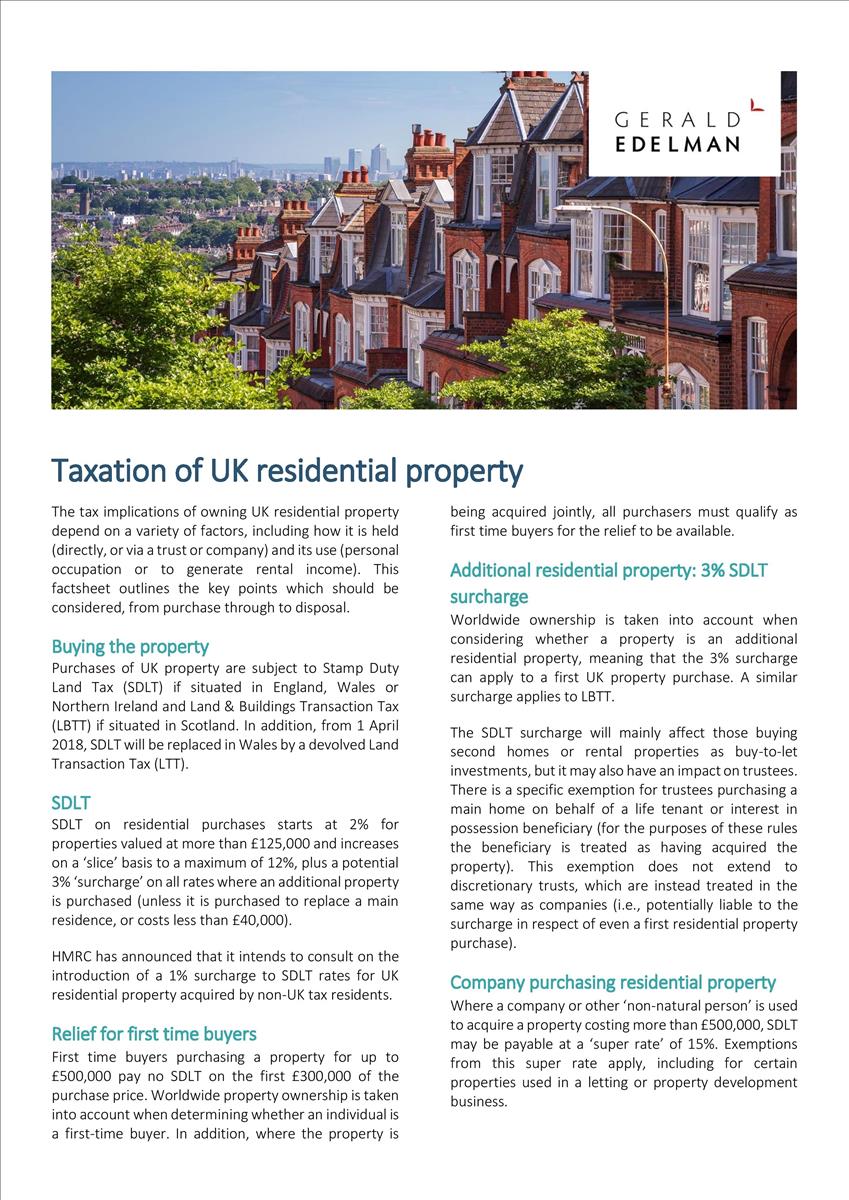 By using an accountant, you're minimising the risk of making any errors. Your accountant will know how rental income is taxed, what you can claim and which receipts you need to keep. They can also guide you if there are some decisions to make regarding whether or not to own property in your personal name or in a limited company's.
Our firm's Accountants are Gerald Edelman and many of our Clients use their services (please note we do not receive referral fees, it simply make the process more fluid). Mr Amal Shah is a Tax Manager at the firm and has written a helpful article which you can download here.
Taxation_of_UK_residential_property_k55hJxl.pdf
Some landlords choose to complete their own tax return as it eliminates the cost of an accountant. Self-assessment isn't a way to avoid landlord taxes. You need to be honest and thorough if you choose to complete your own self-assessment.